AHR Expo 2016
*** AHR Expo 2016(Air-conditioning, Heating & Refrigerating) - The international HVAC Technology Show is over. Thank you for attending and visiting our booth.
▶ Date: January 25 (Mon) - 27 (Tue), 2016
▶ Place: Orange County Convention Center,Orlando, FL
▶ Fahrenheit / AAA Save Energy Booth #: 5892 (10'x10') - AQSOA Adsorption Heat Pump (AdHP) Chiller

▶Admission: Free entry if registered here on-line

Fahrenheit (Berlin, GERMANY) will introduce novel method of cooling system used for Adsorption Heat Pump (AdHP) Chiller at booth #5892

At AHR Expo 2016 (Air-conditioning, Heat & Refrigerating Exposition). Adsorption Heat Pump (AdHP) chiller will be introduced by Fahrenheit for energy saving chiller needs. 35kw (10RT = 120,000 BTU/hr cooling capacity) AdHP chiller with built-in pumps model LTC-30e-Plus (Fahrenheit) is available now, pdf data sheet LTC30-ePlus brochure download  901kb). 10kw (3RT = 36,000 BTU/hr cooling capacity) AdHP chiller with built-in pumps model LTC-10e-Plus(Fahrenheit) is available now. (pdf flier LTC10-Plus flier download  758kb, pdf data sheet LTC10-ePlus brochure download  408kb). Chilled water can directly be produced from hot water only (electricity is used only for control & water flow).

If 85 - 95 degree C (185 - 203 degree F) hot water is available, Fahrenheit has 18kw (5.4RT = 65,000 BTU/hr cooling capacity) AdHP chiller with built-in pump model HTC-18Plus (Fahrenheit) is also available. (pdf brochure download  402kb)
AdHP Chiller with built-in 3 pumps
 LTC-30e-Plus

Fahrenheit


LTC-10e-Plus



Recooler (dry cooler) working with LTC-10Plus


Fahrenheit


Block Flow Diagram of CHP (Combined Heat and Power = Co-generation & AdHP system
Please visit the "ICE-QUICK" video web site for cooling principles of AdHP chiller.

● Adsorption heat pump (AdHP) mechanism

AAA Save Energy offers AQSOA dehumidification and cooling system utilizing low temperature heat 65-85 degree C (149-185 degree F), which can be acquired by solar heat, cogeneration unit and other heat source/waste. This will achieve huge energy saving (up to 63% electricity saving plus heat recovery).
Mitsubishi Plastics Inc. AQSOA

Fahrenheit AdHP chiller HTC18-Plus using AQSOA(TM) heat exchanger system can utilize high temperature (185-203degree F (85-95 degree C)) hot water to produce 59 degree F (15 degree C) chilled water.
Adsorption heat pump (AdHP) chiller can produce chilled water at 5 - 15 degreeC (41 - 59 degree F) using waste water at 65 - 85 degree C (149-185 degree F). This unit is ideal for renewable energy, waste energy and biomass energy applications and contributes to environmental sustainability through reduced CO2 emissions. Using water as the refrigerant, this next generation chiller boasts a system COP (Coefficient of Performance) of 10 with extremely low absorbed power. (COP=10 means 10 kw cooling capacity can be acquired from 1 kw electricity.)
---
(AHR2015 Fahrenheit / AAA Save Energy Booth>)
< AHR2014 >
---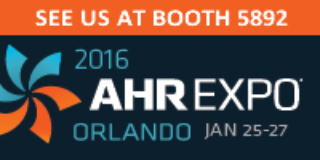 The drive for greater energy efficiency, greener products and sustainable technologies has accelerated the pace at which new products and innovations are coming to market.  In this challenging economy, HVACR professionals must also be more innovative in their businesses or be left behind.  That's why AHR Expo is the one event you don't want to miss. 
What You'll Find ... over 1,800 manufacturers and suppliers of the latest HVACR systems, equipment, products and services in these areas:
AC, Heating & Refrigeration Systems, Equipment & Components
Building Automation, Controls & Facility Management Products
Specialized Climate Control Systems
Radiant Heating & Hydraulic Systems, Plumbing Products
Ventilation, Air Movement & IAQ Products
Labor-saving Tools, Software, Business Support Services, and much more
The Show is for you, if your job responsibilities include:
HVACR, Mechanical & Plumbing Contracting
Consulting, Project & Design Engineering
Architecture & Design/Build
Facility & Operations Management/Building Owner
Wholesaling & Distributing
Importing/Exporting
Manufacturer's Agent/Rep
Manufacturer of HVACR and allied equipment and components
Technician
Purchasing Agent
Public Utilities/Government Agency
Editor, Publisher and Other Credentialed Press
Educator & Student
During AHR Expo 2016, Fahrenheit / AAA Save Energy will introduce AQSOA technology. As a marketing company of powder handling/save energy equipment, AAA Save Energy will power/assist Fahrenheit.

Please contact by questionnaire form or call AAA Save Energy at 800-996-0070 for details of all the displayed equipment and the above presentation.
---
AAAmachine and AAA Save Energy are introducing the following global powder handling/save energy equipment.
MITSUBISHI Plastics Inc. (AQSOA Desiccant system, Adsorption heat pump = energy-saving technology)

"AQSOA(TM)" has a power to change the world of HVAC.

ACO Co., Ltd. (Dust remover Jet Separator & Wet Scrubber)
Exen Corporation (Air knocker/impactor-Flow aid device)
Fujisaki Electric (Spray Dryer)
Kawata Mfg (High Speed Mixer - Super Mixer)
NBC/ Dynamesh (Screen mesh, NAFITEC technology, screen printing)
Tsukasa Industry (Slide Gate Valve)
Takagaki Seisakusho Co., Ltd. (Pneumatic conveyor powder valve)
MATSUBO Corporation (air classifier Elbow Jet EJ-L3)
Nisshin Engineering Inc. (air classifier Turbo-Classifier TC-15NS)
Matsushima Measure Tech Co., Ltd. (level sensor)
e-mail us.
≪ Exhibitions INDEX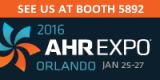 ---