---
*** Battery Technology Expo 2010 - The international Battery Technology Show is coming ***

Place: San Jose Convention Center, San Jose, CA
Date: October 5 (Tue) - 7 (Thu), 2010
Mitsubishi Plastics Booth #: 3000 (10'*20')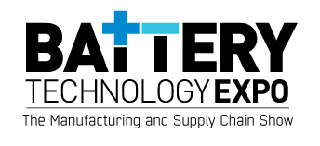 Battery Technology Expo is the the new industry component and manufacturing event covering all aspects of battery design, technology and manufacturing. The exhibition showcases materials and components including metal compounds, raw materials, separators, electrodes, anodes, cathodes, plates, battery charging and test equipment, battery maintenance and assembly equipment. Battery Technology Expo offers a unique forum and meeting place for the global supply chain to meet with battery manufacturers and distributors.
Durng Battery Technology Expo, Mitsubishi Plastics is going to introduce AQSOA technology. As a marketing company of powder handling/save energy equipment, AAAmachine is assisitng Mitsubishi Plastics booth.


*** Mitsubishi Plastics SEMINAR schedule ***

1) Date: October 6 (Wed), 2010 at 2:20PM - 2:45PM
2) Place: San Jose Convention Center
3) SEMINAR was presented by Dr. Kenichi Yoshie and Dr. Hideto Hidaka (Mitsubishi Olastics Inc.) as follows.
4) Seminar title: Improving Battery Productivity - Adsorbing/desorbing of unique zeolitic material in desiccant wheel.
<Abstract>
For general HVAC purposes, AQSOA desiccant wheel coated with a unique/patented zeolitic material can lower the regenerating temperature to 40 - 60 degrees C, a very common temperature of exhaust air/drain of many factories.
The same kind of AQSOA desiccant air-conditioner with a single honeycomb wheel can supply 50 degree below zero C dew-point air. This level of humidity control can dramatically improve productivity of Lithium ion battery production processes.
5) Conference attending charge: 25% speaker discount is available (advance registration is needed.)
Please let us know your request in the
questtionnaire
#6 column or send us the e-mail. We will let you know the discount CODE by return. This CODE will automatically take off 25% from the price. You can get a three day pass to both conference/exhibition with discount will be $671.

Please contact by questionnaire form or call AAAmachine at 800-996-0070 for details of all the displayed equipment.
---
AAAmachine is introducing the following global powder handling/save energy equipment at Battery Technology Expo. 2010 in San Jose, CA,


MITSUBISHI Plastics Inc. (AQSOA Desiccant rotor, Save energy technology)

<<< MITSUBISHI PLASITCS "AQSOA (TM)" press release >>>

Mistubishi Plastics has developed "AQSOA (TM)" desiccant air conditioning system using patented zeolite base material on the honeycomb rotor. This system reduces energy cost by 20% comparing with the conventional method - using Silicagel desiccant rotor, which needs high temperature regenerating air.

Instead of using high temperature regenerating air (around 150 degree C = 302 degree F), 40-60 degree C (=104-140 degree F) hot air is enough for "AQSOA (TM)".

By decreasing regenerating air temperature, low heat exhaust can now be considered as one of the new energy resources, such as exhaust heat from fuel battery, exhaust heat from heat pump, solar heat, exhaust heat from
various production plants, etc.

"AQSOA (TM) " desiccant system has 7 models (1300 to 9300 m3/h, 765-5472 cfm). This will be widely used at LIthium Ion Battery plant, semi-conductor plant, food processing/pharmaceutical plant, frozen food plant/freezer which needs defrosting and/or humidity control.

"AQSOA(TM)" has a power to change the world of HVAC.

ACO Co., Ltd. (Dust remover Jet Separator CFS-100/150 & Wet Scrubber)
Exen Corporation/Moritani America Inc. (Air knocker/impactor-Flow aid device)
NBC/Dynamesh (Screen mesh, NAFITEC technology, screen printing)
Takagaki Seisakusho Co., Ltd. (Pneumatic conveyor powder valve)
MATSUBO Corporation (air classifier Elbow Jet EJ-L3)
Nisshin Engineering Inc. (air classifier Turbo-Classifier TC-15NS)
Matsushima Machinery Laboratory Co., Ltd. (level sensor)
Matcon (IBC bulk container)
And more


AAAmachine is a technical and marketing agent of these companies in US. If you have any questions or equipment inquiry, please call AAAmachine at 800-996-0070 or e-mail us.
---