*** Powtex Osaka 2017 is coming soon. ***
AAAmachine will introduce US equipment and marketing tool in USA at Powtex Osaka on Oct. 11-13, 2017. Please do not miss this important event, Asia's biggest and up-to-date powder technology show. Please register now for free entry to meet the latest world powder technology.

Powtex Osaka 2015 Show report

1) Date: October 11 (Wed) -13 (Fri), 2017
2) Place: Intex Osaka, Osaka, JAPAN
3) Organizer: The Association of Powder Process Industry & Engineering, JAPAN (APPIE)
4) AAAmachine and Powder & Bulk Solids 2018 - USA (UBM Canon) : 5-15



<Powder & Bulk Solids show in USA>



Date: April 24-26, 2018 , Venue: Donald E. Stephens Convention Center, Rosemont, IL USA

For reserving the booth at Powder & Bulk Solids 2018 (PTXi-21018), please download the application form.

---
You can find the following equipment at Powtex Osaka 2017.


contact
PDF brochure DOWNLOAD
Micro Mist Spray Dryer (MMSD) brochure (4 page -1,942kb)

AAA features
(1) Using patented 4-fluid nozzle, continuous atomizing operation is possible for hours without the trouble of clogging, as the nozzle has a self-cleaning function and the nozzle is outside mixing type.
(2) Large atomizing capacity of particles in "single micron" size is possible. Very fine powder in single micron size is produced without using additional pulverization or classification after spray drying]
(3) Keeps exhaust temperatures low since particles get dry instantaneously. This enables a larger volume of liquid to be processed
(4) Sharp and narrow particles size distribution can be produced.

Industries
Chemical, cosmetic, metal, ceramics, feed, food, fertilizer





brochure (please download
pdf file

1484kb
Particle measuring instruments
Tsutsui Scientific Instruments(Japan)
Booth# 5-55

Sonic Sifter
>>>




< Mechanism>
1) Sifter making use of the columnar vibration method.

2) Samples are separated under the vibrating effects of air flow inside sieves without moving sieve frames. Suitable for fine particles of 5 microns to 50 microns. A set of sieves can be stacked up to 5 layers (total 6 stages). Five sets of three parameters (output, frequency and time) can be stored in the memory.
contact
PDF brochure DOWNLOAD
can be available from this web page.
AAA features
(1) All kinds of measuring device Powder and particle characteristics
(2) Tsutsui can customize the instruments.
(3) For JIS and ASTM
Industries
Quality control at any powder processing facility
contact
PDF brochure DOWNLOAD
can be available by clicking this web page (
pdf, 6 pages, 983 kb).

AAA features
1) About 90 degree motion can open/close the valve.
2) Compact and light weight
3) Minimum powder residue having no obstacles on the valve sleeve
4) Various materials available for the body, flange and sleeve
5) Compatible with sanitary and fine chemical spec

Applications
The big advantage is "half action" compared with the normal iris valves. About 90 degree rotation can close/open the valve. As a result, air cylinder can be used for this automatic operation (open/close).
Motor drive is generally used for conventional iris valve for 180 degree rotation, which could increase the total cost of the iris valve system. Mitsumi iris valve can decrease these peripheral cost and simplify the automatic control for powder process.

Also, as operators do not have to move the handle in 180 degree, this will help minimizing the operators' burden. Mitsumi iris valve can keep workers health.

Industries
food, pharmaceuticals, plastic, chemical, etc.
---
AAAmachine will introduce the following US and European powder handling & energy saving equipment at our booth. AAAmachine Japan assists equipment manufacturers' marketing in Japan, such as trade show, magazine ad. and sales support..

UBM Canon Booth#: 5-15 (international Powder & Bulk Solids 2018 show/magazine in USA)
==> Download the application form for international Powder & Bulk Solids (iPBS2018)
==> AAAmachine web page for iPBS2016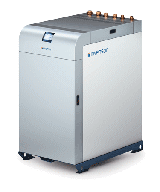 Adsorption Heat Pump (AdHP) Chiller (Fahrenheit, Berlin GERMANY)

Prater Hammer mill and Sanitary rotary valve.
Hammer mill (Prater Industries, Bolingbrook, IL USA)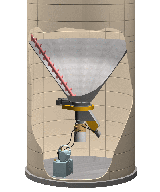 Silo reclaimer (LAIDIG Systems, Mishawaka, IN, USA)



Gravity Tru-balance Sifter QA36/QA46 series (GREAT WESTERN Manufacturing , Leavenworth, KS USA)



Jet-O-Mizer jet mill/Therma-Jet (Fluid Energy, Telford, PA USA)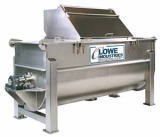 Sanitary Ribbon/Paddle Mixer (Lowe Mixer, Marion, IA, USA)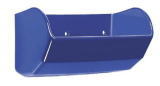 Plastic elevator bucket (TAPCO, Inc., St. Louis, MO, USA)


UBM Canon, LaiDig, Prater-Sterling booth powered by AAAmachine in 2010

Official show web site for free entry:





AAAmachine, Inc. will introduce Powder Bulk Solids (magazine) as well as International Powder & Bulk Solids 2018 (PTXi 2016) (trade show) to attendee and exhibitors in Japan during Powtex Tokyo 2016.
"Powder & Bulk Solids - PTXi" trade show in USA will focus on powder and bulk solids processing, chemical processing, pharmaceutical processing, and packaging solutions for the processing industries.
Powder & Bulk Solids - PTXi 2018 will be Jointly held with 4 major exhibitions-(1) Powder & Bulk Solids, (2) Food Process, (3) ChemProcess, (4) PharmaProcess, (5) ProcessPack --- total 5 exhibitions

If you are interested in exhibiting this Powder & Bulk Solids in USA from outside of USA, please contact us for booth application - from $4600/100sf. AAAmachine has reserved #1645 (600 sf) island booth in the center of the main hall. Even if 100 sf space can be reserved within this island booth. Please do not miss this chance. We are happy to assist you.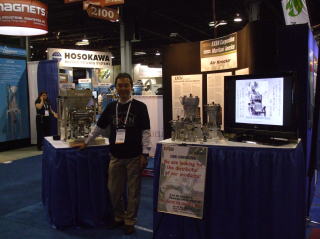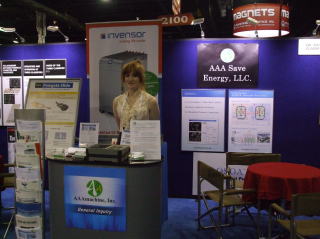 (AAAmachine booth at Powder & Bulk Solids 2016)



Powder Technology Buyers' Guide 2016/2017 (published bi-annually)

APPIE (Powtex Osaka 2017 organizer) will publish Powder Technology Buyers' Guide (free magazine in Japan, 10,000 copies boos and 10,000 copies of CD) and give it to all the visitors during the Powtex Osaka 2017.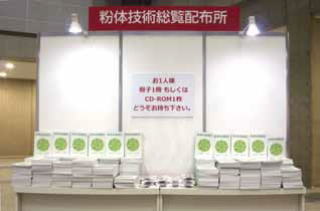 ---
AAAmachine will introduce DesignQR system (2D barcode system by IT DeSign), SCORINGAG (All-UP/All-Down food traceability system by Scoring System), BI-MODE (Supply-chain system) / CMAP (Authoring & order entry system) and AAAmachine Shop (International Buy-Direct E-commerce service).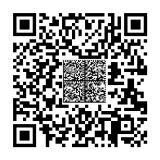 Design QR system (DataMatrix in QR code


)


---
AAAmachine is marketing the above US equipment/technology/software in Japan and other foreign countries. If you have any questions or inquiry, please call AAAmachine at 800-996-0070 (USA) or e-mail us.