*** Tokyo International Industry Exhibition 2015 is coming soon !! ***
AAA Save Energy / AAAmachine will introduce foreign equipment and international marketing tool at Tokyo International Industry Exhibition on Nov. 18-20, 2015. Please do not miss this important event, Asia's up-to-date industry trade show. Please register now for free entry to meet the latest industry ventures .


1) Date: November 18 (Wed) - 20 (Fri), 2015 10:00AM-6:00PM (closed at 5:00PM on Nov. 20)
2) Place: Tokyo Big Sight, Tokyo, JAPAN - West Hall #1&2 pavilion
3) Organizer: Tokyo International Industry Exhibition 2015 Executive Committee
4) AAAmachine Japan, Inc. booth: Environment-34


Tokyo International Industry Exhibition 2014 report
(a) 2014 Registered total visitors: 12,915
(b) 2014 Exhibitors: 858 companies/organizations
(c) 2014 Booth area: 845 booths


AAA Save Energy / AAAmachine Japan introduced the following equipment.

< Energy Saving equipment >

Fahrenheit's

Adsorption Heat Pump (AdHP) Chiller LTC-10Plus - 10KW (36,000 BTU/hr) cooling capacity

(

758kB)was displayed. The chiller utilizes hot water generated by CHP (Combination of Heat and Power) using natural gas.

Co-generation system can change to "

TRI-GEN" to generate electricity, heat and cool working with AQSOA AdHP chiller.

FEATURES
1. THERMAL DRIVEN CHILLER - no electricity is used in chilling mechanism
==> Electrical COP = 10 (10kw cooling capacity from 1 kw electricity - control, pump, recooling unit)
2. No Freon/Lithium Bromide/Ammonia is used - WATER is cooling media
3. No compressor is used - VERY QUIET
4. By using 65 degree C (149 degree F) hot water, 10-15 degree C (50- 59 degree F) chilled water can be produced.
Adsorption Heat Pump (AdHP) Chiller (Fahrenheit, Berlin GERMANY)


| | |
| --- | --- |
| Compact solar panel from Sun Power ~ Take it with you anywhere! | |
Backpack with Solar Panel (MPC (Miniature Power Cell), ABLSolar.com in Hong Kong )

< Powder handling equipment >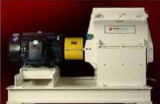 Hammer mill (Prater-Sterling, Bolingbrook, IL USA)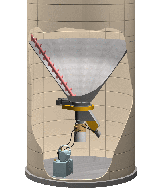 Silo reclaimer (LAIDIG Systems, Mishawaka, IN, USA)



Gravity Tru-balance Sifter QA36/QA46 series (GREAT WESTERN Manufacturing , Leavenworth, KS USA)



Jet-O-Mizer jet mill/Therma-Jet (Fluid Energy, Telford, PA USA)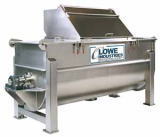 Sanitary Ribbon/Paddle Mixer (Lowe Mixer, Marion, IA, USA)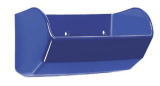 Plastic elevator bucket (TAPCO, Inc., St. Louis, MO, USA)


| | |
| --- | --- |
| AAA Save Energy / Fahrenheit booth in 2015 | AAA Save Energy / AAA machine Japan booth in 2015 |
| AAAmachine / LaiDig / Prater booth in 2010 | AAAmachine booth in 2009 |

Official show web site for free entry:


---
<Powder & Bulk Solids show in USA>



AAAmachine, Inc. will introduce Powder Bulk Solids (magazine) as well as International Powder & Bulk Solids 2016 (PTXi 2016) (trade show) to attendee and exhibitors in Japan during Powtex Osaka 2015.
"Powder & Bulk Solids - PTXi" trade show in USA will focus on powder and bulk solids processing, chemical processing, pharmaceutical processing, and packaging solutions for the processing industries.
Powder & Bulk Solids - PTXi 2016 will be Jointly held with 4 major exhibitions-(1) Powder & Bulk Solids, (2) Food Process, (3) ChemProcess, (4) PharmaProcess, (5) ProcessPack --- total 5 exhibitions

If you are interested in exhibiting this Powder & Bulk Solids in USA from outside of USA, please contact us for booth application - from $4295/100sf. AAAmachine has reserved #2135 (600 sf) island booth in the center of the main hall. Even if 100 sf space can be reserved within this island booth. Please do not miss this chance. We are happy to assist you.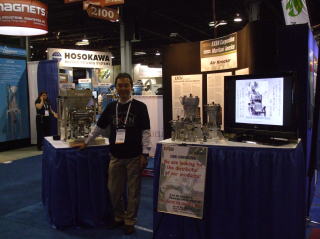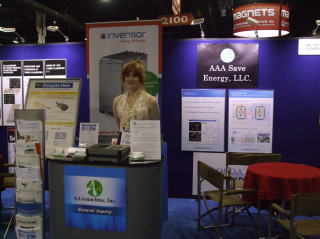 (AAAmachine booth at Powder & Bulk Solids 2014)

---
AAAmachine will introduce QR Design system (2D barcode system by IT DeSign), SCORINGAG (All-UP/All-Down food traceability system by Scoring System), BI-MODE (Supply-chain system) / CMAP (Authoring & order entry system) and i-BES (International Buy-Direct E-commerce service).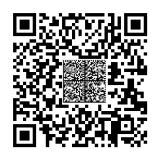 QR Design system (DataMatrix in QR code


)




---
AAAmachine is marketing the above US equipment/technology/software in Japan and other foreign countries. If you have any questions or inquiry, please call AAAmachine at 800-996-0070 (USA) or e-mail us.